Hi everyone! :) So I wore this outfit yesterday when we went to Manila to run some errands for my debut & our restaurant in Makati (Will blog about that real soon!)
I actually wore this outfit twice. One time when we watched Iron Man 3, and again yesterday. I thought of wearing it again today because I didn't get a chance to take outfit shots during the former :P So I had to be an outfit-repeater just to have something to post here... Yup #iyahproblems
I know I've been FLOODING you guys with outfit posts and less about beauty (which is why I started this blog) but I will soon! I just can't think of an idea to post yet. Do you have any requests or something? Skin care routine? Summer Make Up Tutorial? Another what's in my bag? Comment down your suggestions in the comment box below. :)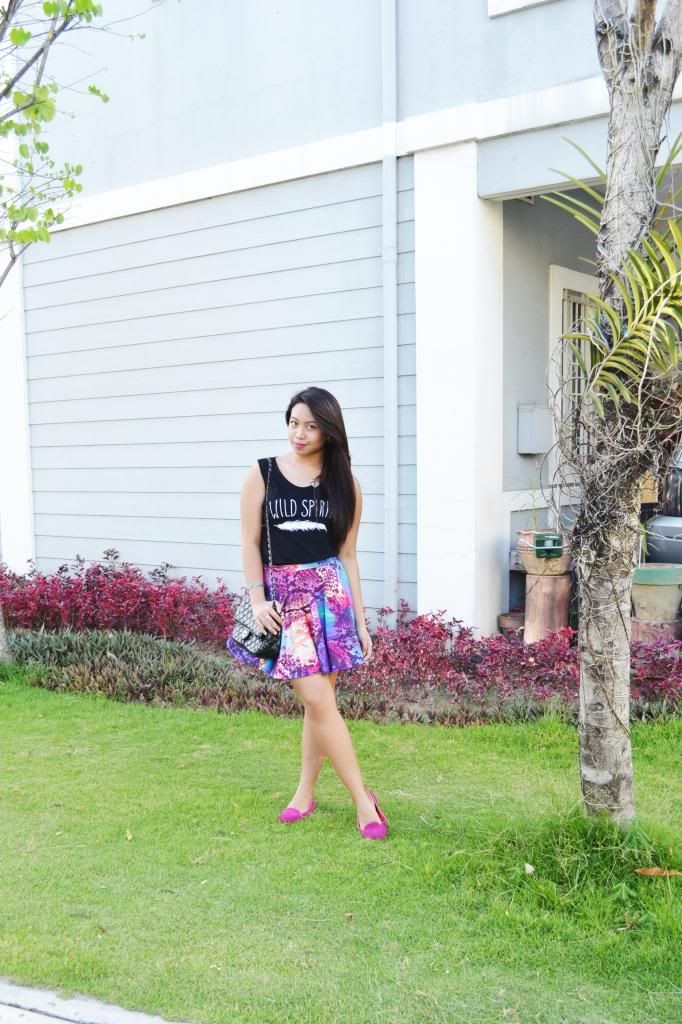 If you have been following my blog since last year, you would notice that my current style is becoming different. If you got used to Iyah who wore jeggings and pants on every outfit, well, it pretty much changed. I just can't wear pants right now and long sleeves with this heat! It's crazy. Forgive me, it's summer <3 Might as well enjoy it while it lasts.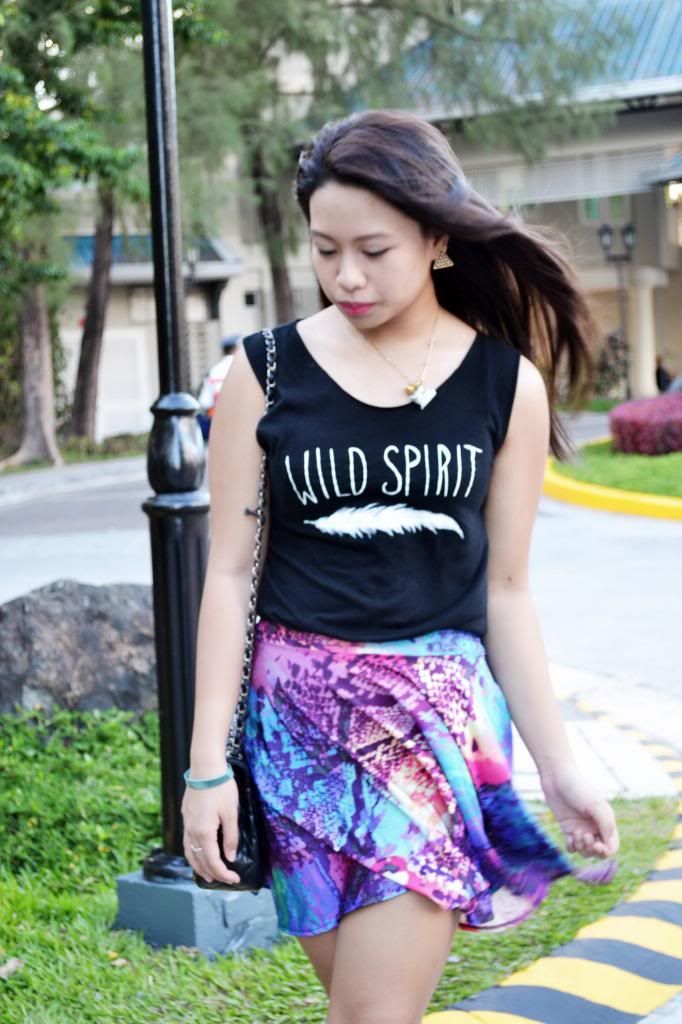 I just love this Skater Skirt. I love everything about it, the color, the print, the silky feel (...what am I saying!?) Haha. It just basically screams "Hey, look at my skirt!" Are you feeling me? No? Okay... Since the skirt is already screaming, I paired it with a simple top to not over-do it.
Sorry if I've kept saying nonsense and random words right now. I am just bored. HAHA. Oh, did I mention that I've been addicted to How I Met Your Mother lately? (see how random I can be? I think I should stop now...)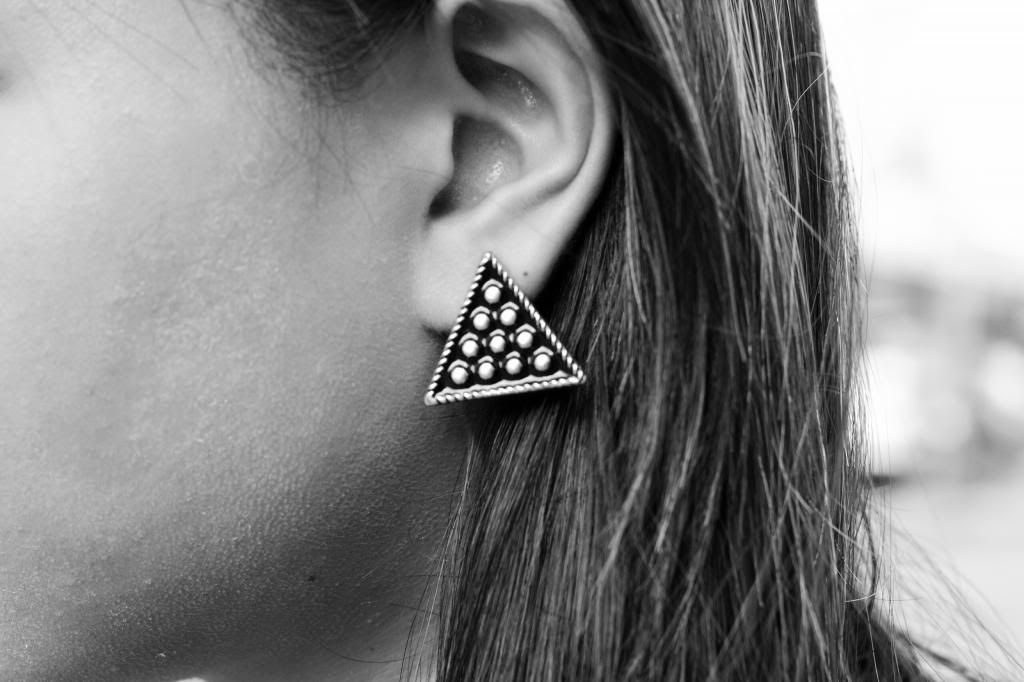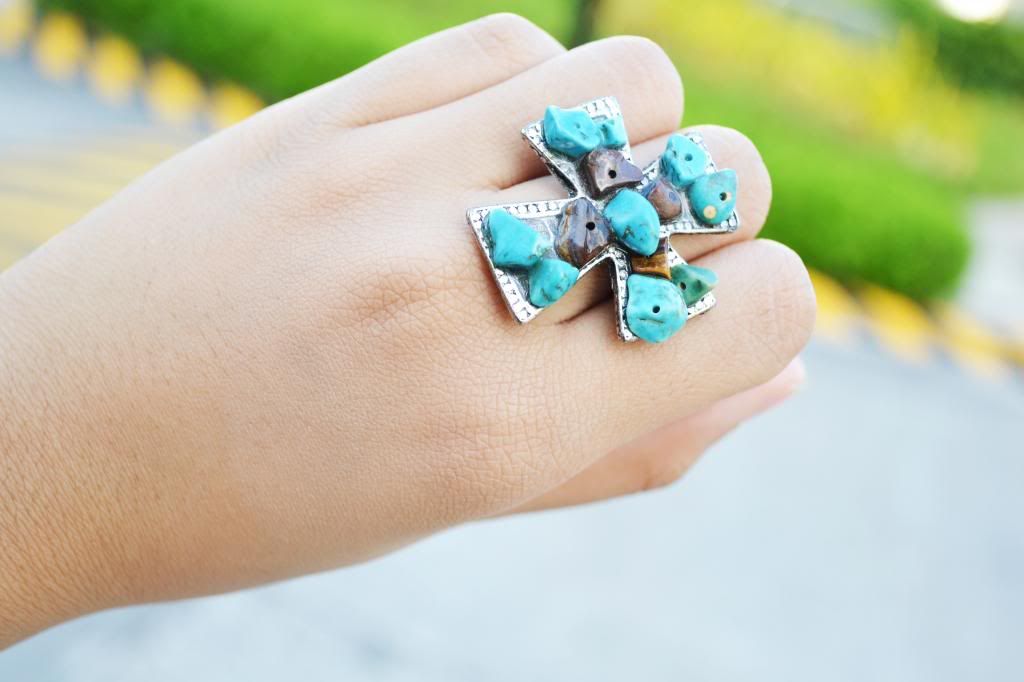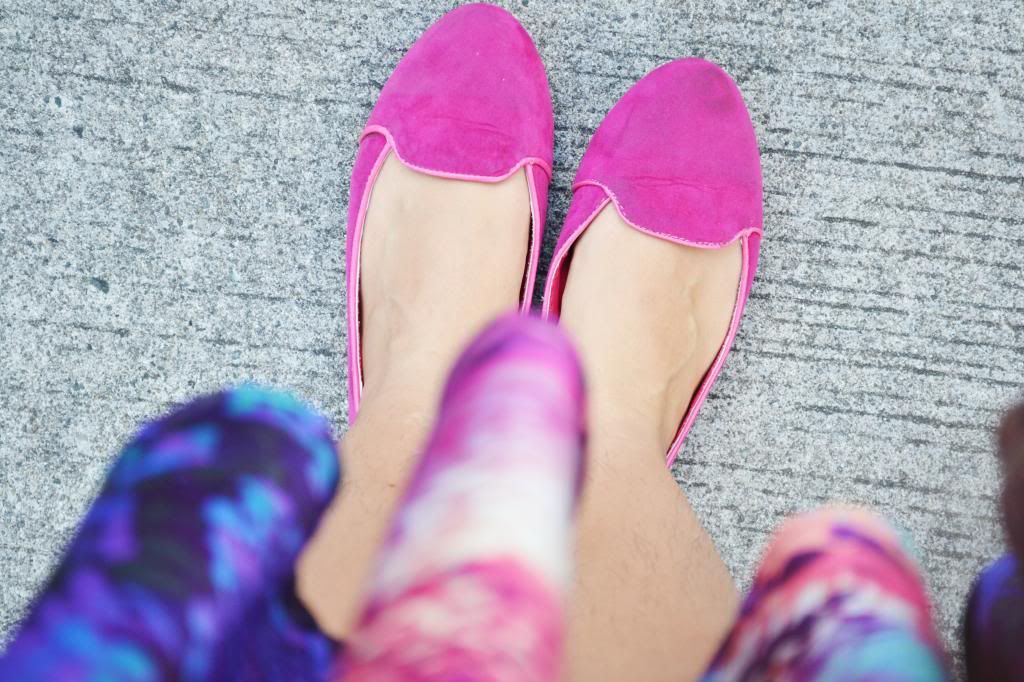 OUTFIT DETAILS:
Muscle Tee and Skater Skirt: Greenhills | Sling Bag: Chanel | Shoes: PunkBerry | Ring and Earrings: 168
Despite my awesomely weird & random rants, I hope you enjoyed this outfit post! <3
Comment down below your thoughts. Would love to hear from you guys!
xx, Iyah