Hi everyone! :) Here's another outfit post. Finally, after weeks!
Honestly, I wore this outfit twice already. One during Christmas Eve, and the other one during Valentine's Day. There's nothing wrong with repeating clothes :) but I wore this again just to take outfit shots at home just to have something to post here :P
Who knew that the same color family could go well together? Well, I experimented a little bit on this outfit. I decided to pair red jeans with an orange top. Seems unusual, but I think it looked alright. It gave off a nice contrast with a light to dark effect. What do you think?
I actually felt really insecure to do outfit posts nowadays, because I find that my clothes are not "blog-worthy" I don't have a lot of clothes because we have uniforms in college so I don't really find the need to buy more. But anyway, since I love dressing up and taking pictures, who cares what others think :P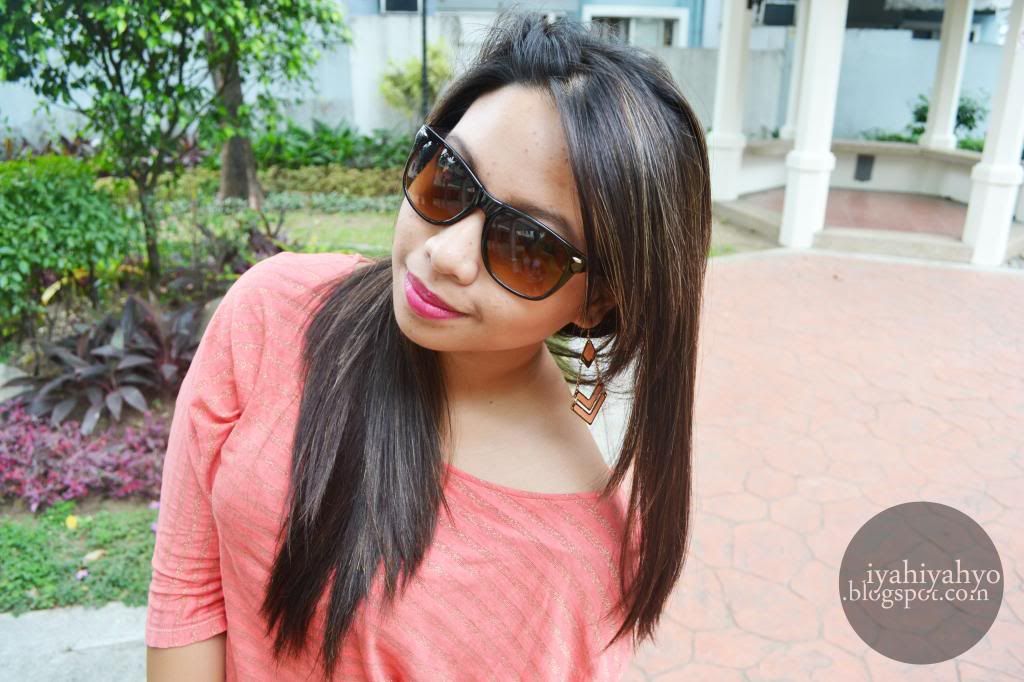 Thank you to my good friend,
Patricia Lau
for giving me this cute pair of sunnies! :)
My favorite shot! Thanks to my friend, Juss for taking this picture. I didn't know my camera could even do this! *insert happy dance here*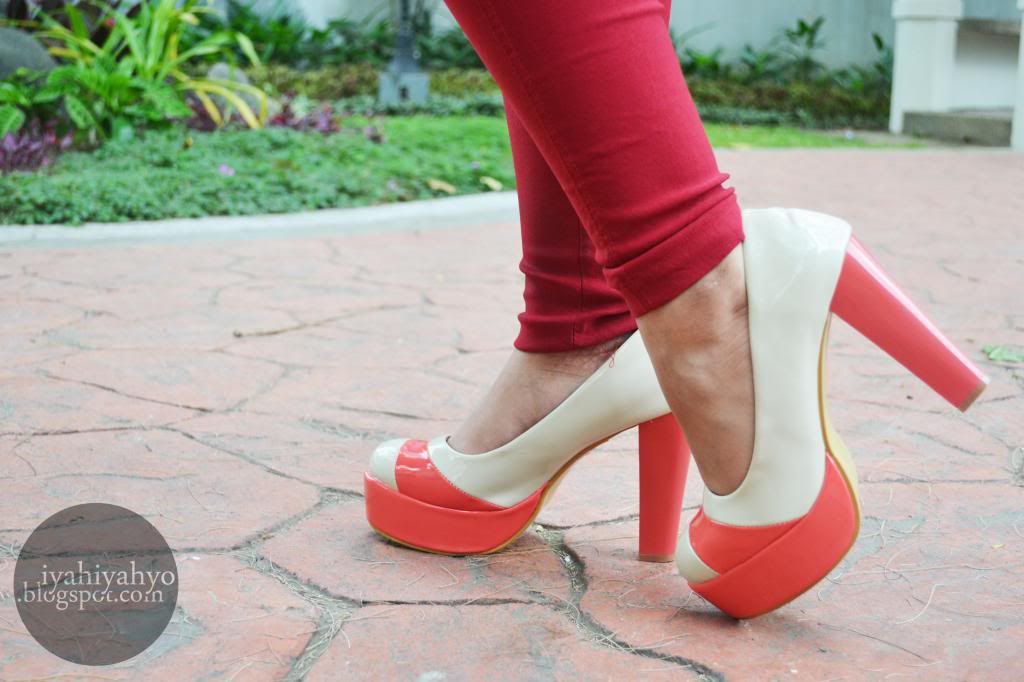 I bought this pair of pumps on sale about 2 months ago and I only got the chance to wear it out now. This was originally priced at 1,600, but I got it for 700php. :) Sales are the best!
And that's it! I hope you liked this simple outfit I pulled together. :)
OUTFIT DETAILS
Top: Forgot :(
Red Jeggings: Never Been Kissed
Earrings: Hong Kong
Pumps: The Ramp
Sunglasses: Penshoppe (Gift)