Hi everyone! Happy Sunday! :) here's another outfit post. Yesterday, my mom, cousins and I went to our restaurant in Makati. (Infinity Lounge, Chino Roces Ave.) I went there to assist her and take pictures of the food. Since there is a rented event (civil wedding to be exact), I wanted to look presentable so I opted to wear something like this.
I ordered this beautiful top from my friend, Ate Janey. She just started out her online shop and I would highly appreciate if you would like her page and check it out! She has great items, from clothes, leggings, hair chalks, nail polishes, contact lenses and more! :)
I actually didn't know what to pair up with this top at first, but I found my yellow body con skirt which perfectly matched my top. It's a little bit eye catching but who cares :P
A closer view of the print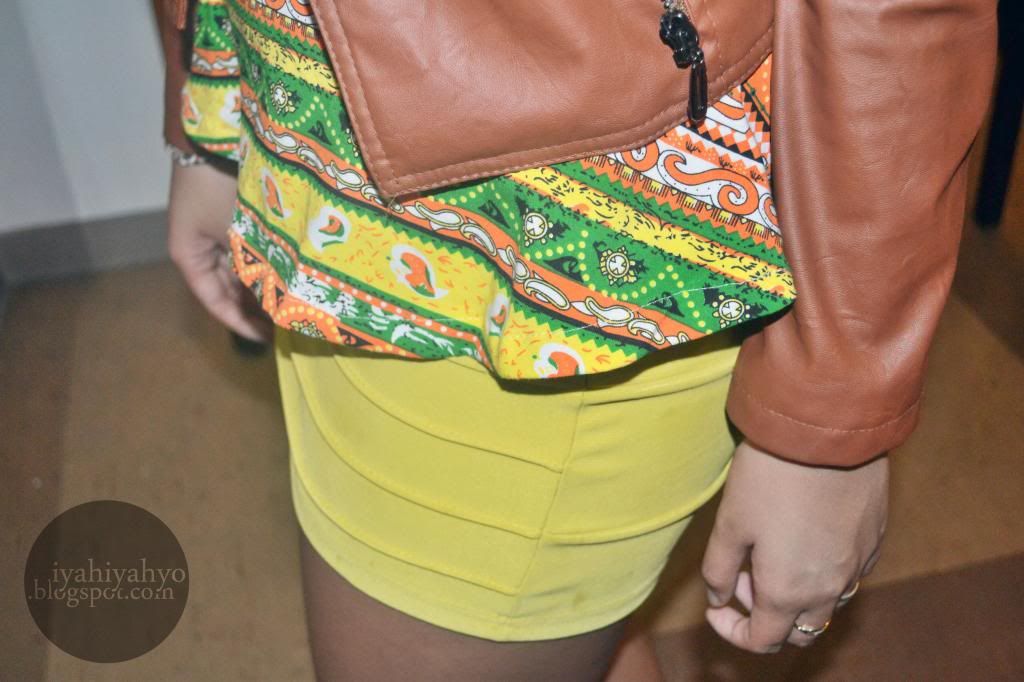 Since it was cold there, I brought my brown leather jacket. And since my outfit is too bright, I decided to dress it down with a neutral color.
What do you think of my outfit? :) Comments are highly appreciated!
Much love everyone <3