No, this is not a blog post about food! Haha. Army Navy is a popular restaurant here in the Philippines, or maybe even in other countries. I just got inspired to use it as a title because my outfit seems Army-ish.
I haven't post outfit posts for weeks now mainly because I don't go out. We moved to another house and we are so busy arranging our stuff that we have no time to go out anymore. Since earlier this morning my family and I went to Makati to buy some furniture, I took the chance to dress up and take outfit shots. It's about time to update this blog! :)
This blazer is a hand-me-down item from my mom. It reminds me of an army jacket that is toned down. I paired it with a Camouflage shirt that I had for over three years. Thank God it still fits me despite the fact that I gained so much weight! (DIET SOON, I PROMISE LOL) I've been seeing Camouflage inspired clothing making a comeback in the fashion trends this season, and I'm glad that I have two clothing pieces to adapt to this trend :D
Since I want my top to be the main attraction of my outfit, I paired my two army-ish pieces with a plain black bandage skirt to dress it down.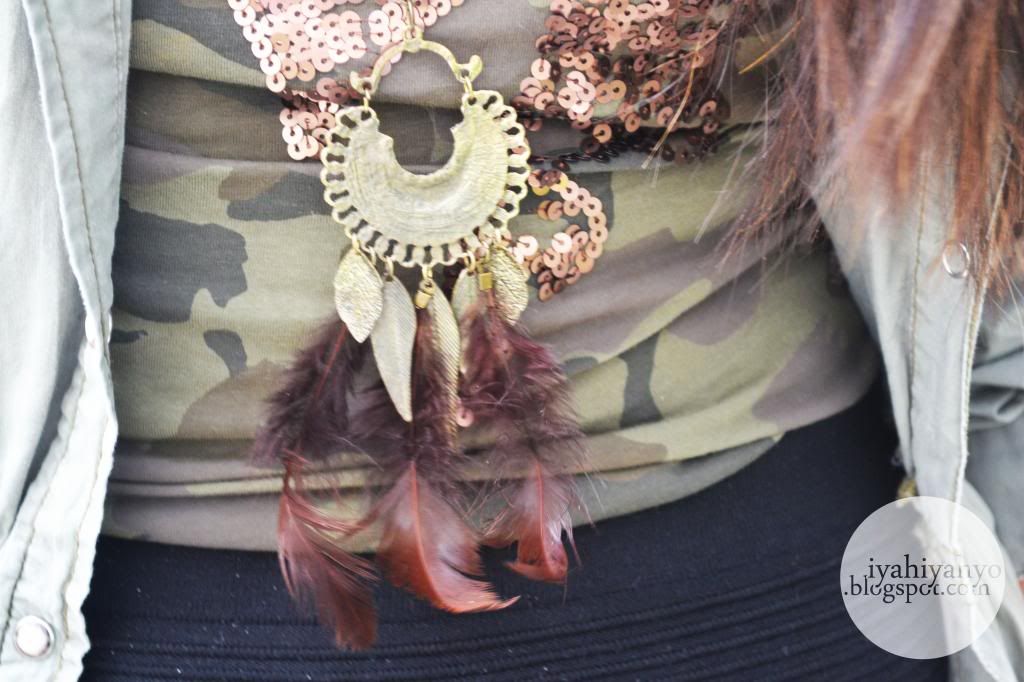 I also added a long vintage necklace for some added effect. LOL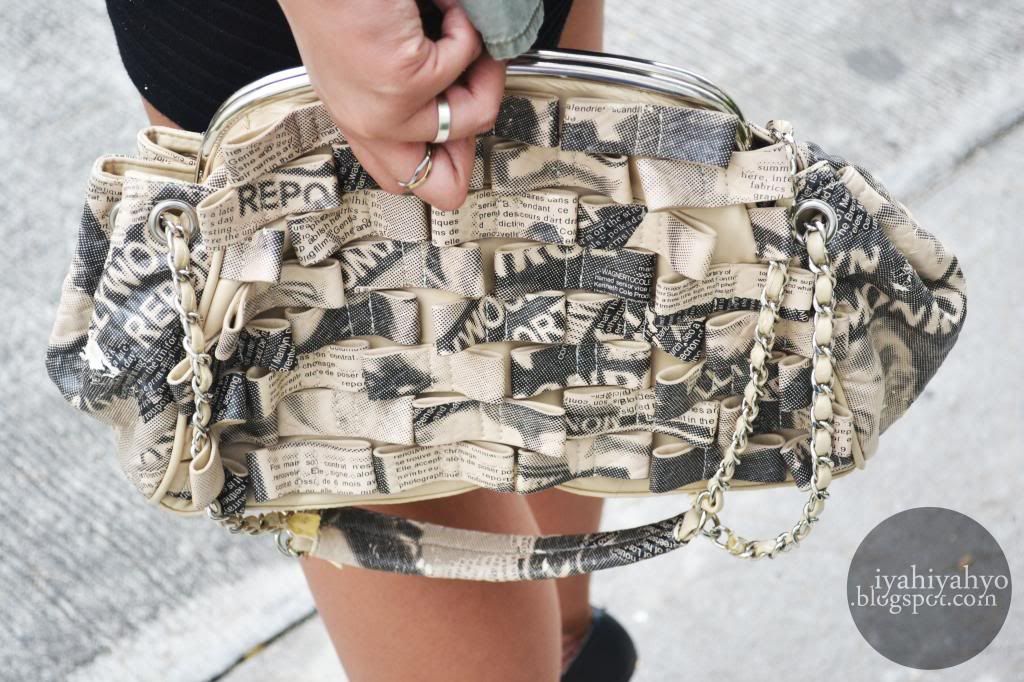 This bag is another hand-me-down item from my mom. I'm so lucky that she is fashionable! She has such great taste in clothing, shoes and bags. I love this because it has some newspaper-like design and bows that I find so unique. I love how it complements the my outfit as well.
How about you? Have you tried rocking the Camouflage/Army inspired trend?
Is it a yay or nay for you? :D
So I guess that's it. I hope you like this outfit post. Comment down below what you think. :)

OUTFIT DETAILS
Blazer and Top: Mango | Bandage Skirt: Forever 21 | Bag: CMG | Vintage Necklace: Thrifted