Hello everyone! Yesterday, I was cleaning my laptop files and I found these pictures. I figured out that it's blog-worthy in a way so I decided to share them to you.
A few weeks back, my sister and my cousin told me to turn them into a butterfly. I agreed because I love experimenting! So here's the turn out...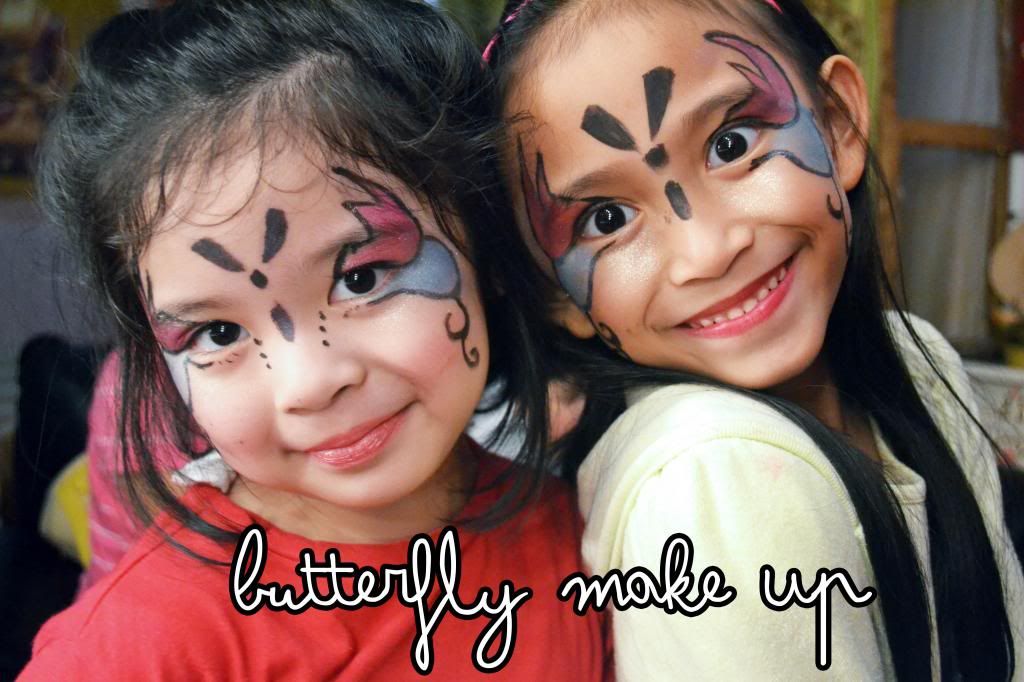 I only used black gel eyeliner, eye shadow and highlighter to complete this look. I was overwhelmed that it turned out pretty good, don't you think? No? Okay... LOL haha kidding!
So, what do you think about the butterfly make up I did? It actually looks more of a face paint but you get my point :p
PRODUCTS USED:
Maybelline Lasting Drama Gel Eyeliner in Black
MAC Pigments (Pink and Blue)
MeMeMe Beat the Blues Highlighter in Moonbeam
...and that's it! :) Thank you for reading!