I wore this outfit during our fourth day in Hong Kong. We were at Disneyland Hollywood Hotel at that time, and the view there is simply amazing. So I took the opportunity and had my outfit shots there! It's not everyday that you go to Hong Kong, right? ;)
I forgot that I haven't published this yet! Sorry for that. :D
I bought this jacket in Mongkok. I never really visualized myself wearing this here in the Philippines, so I used it while I was still in Hong Kong. I really had a great time dressing up there because I feel that no one will judge you for what you're wearing.
I didn't know what my peg really was but I wore a beret. I don't know if I'm trying to dress up as a french because of this, a rockstar because of my jacket, or a cowgirl because of my boots. LOL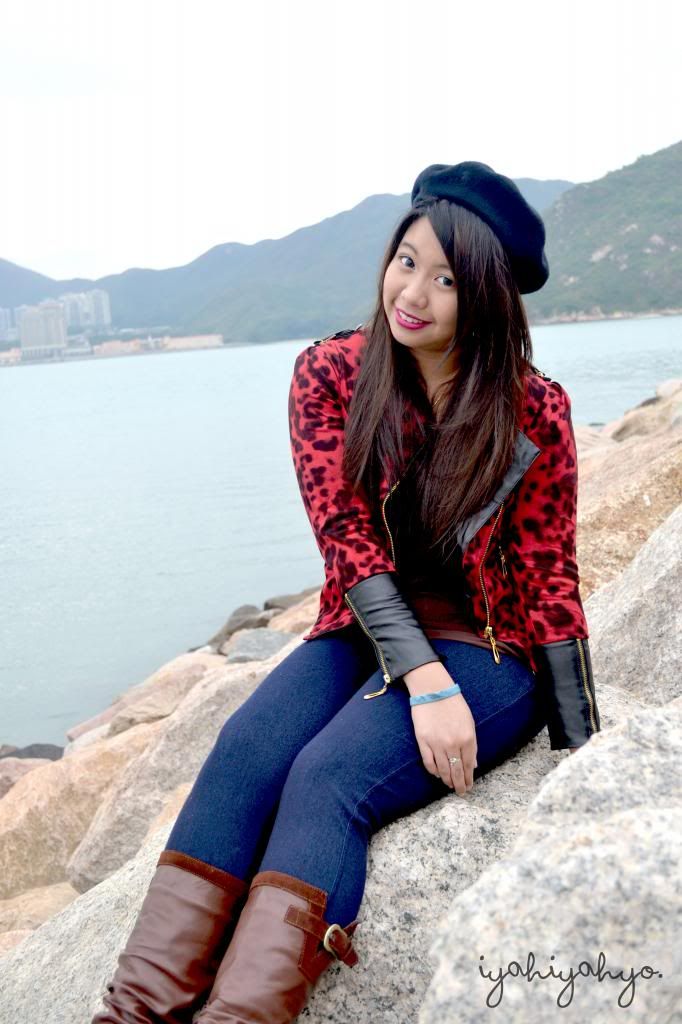 Jacket: Mongkok, Hongkong | Tank Top: Anne Klein | Jeggings: Robinson's Department Store | Boots: S&H
And that's it! :) What do you think of my outfit post? I would love to hear from you guys. Comment down below what you think! :D Thank you for reading!
"We are alone with our changing minds, w
e fall in love till it hurts or bleeds o
r fades in time."