Have you ever experienced a time wherein you are too lazy to think of what to wear and just put on basically anything you see in your closet? This is what happened to me yesterday, I literally wore the thing I first saw on my closet. To my surprise, it actually turned out pretty good! Well, in my opinion atleast. ;)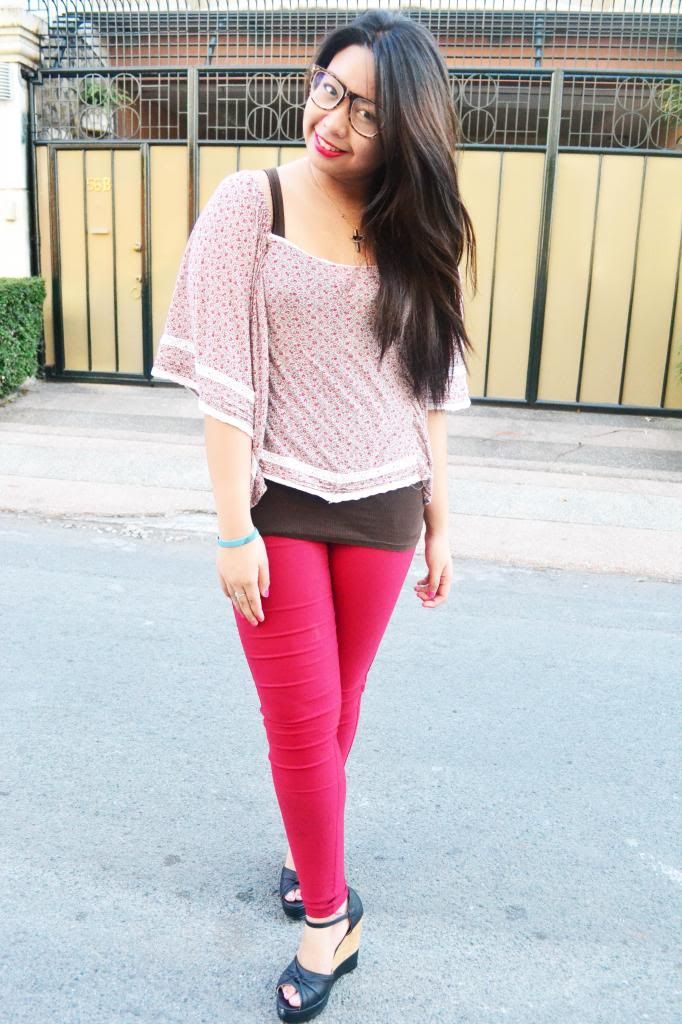 My red jeggings matched my top because it has tiny red roses all over.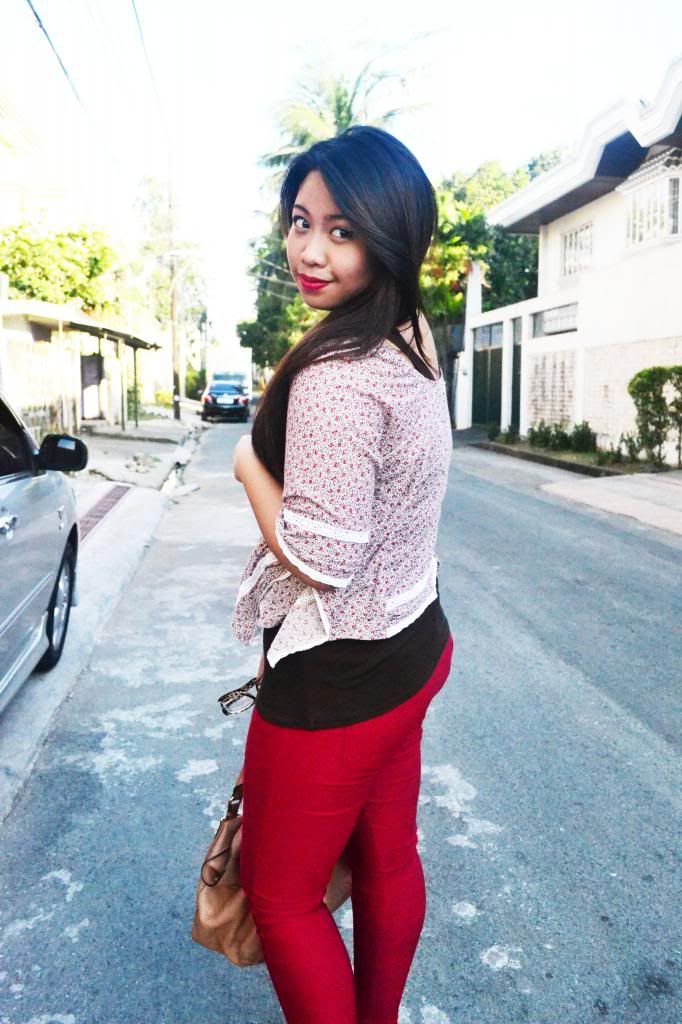 My top was too short so I decided to put on a tank top under it. My brown tank top gave off a nice contrast and toned it out a bit since my jeggings are too bright.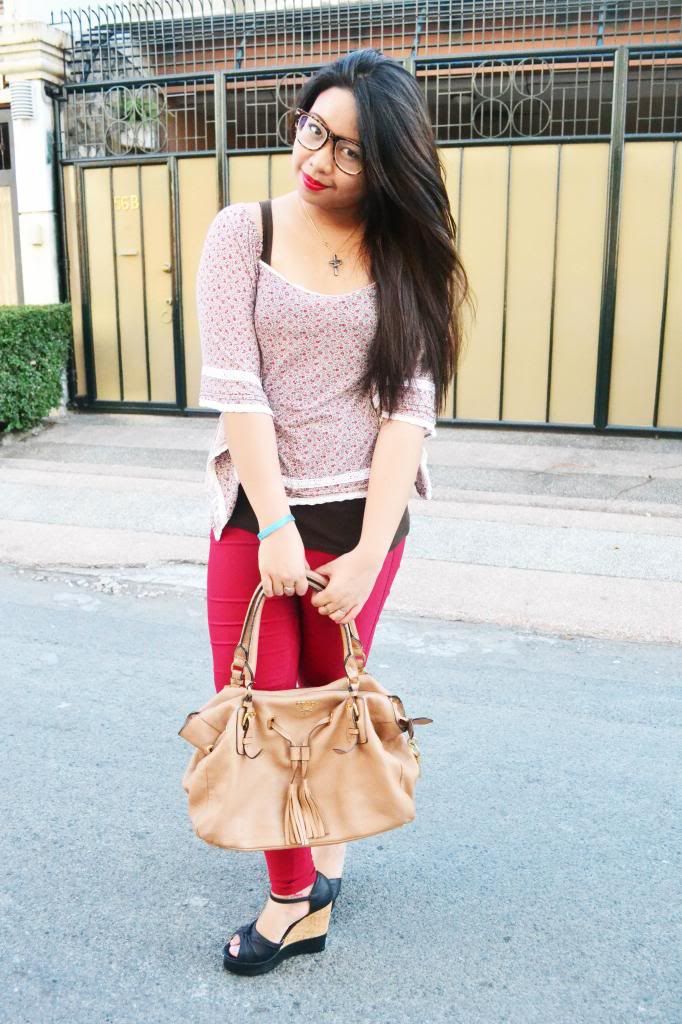 For shoes, I just used my trusty black wedges! It goes on with any outfit. For my bag, well, I actually got this because I was in a rush, but I think it still matches my outfit because it's somewhat nude.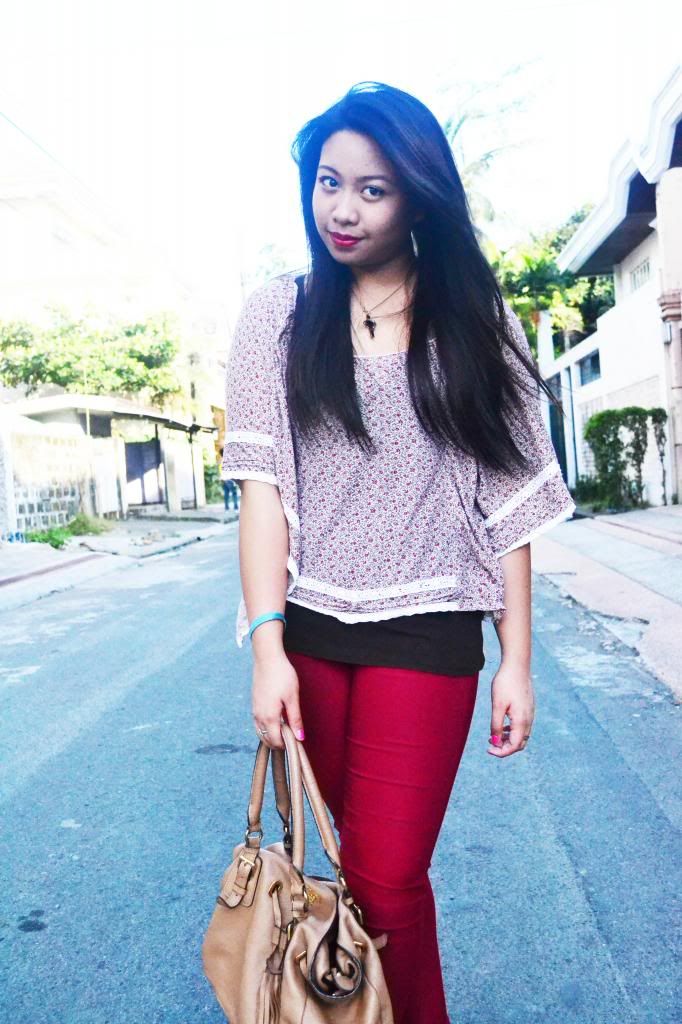 Butterfly Top: Mango | Inner Tank Top: Forever21 | Red Jeggings: Robinson's Department Store | Bag: Prada | Wedges: Zanea
So, what do you think of my outfit?
By the way, I wore this when we went to Robinson's Magnolia yesterday!
I would highly appreciate your comments and suggestions!
Thanks for reading! :)