Hello everyone! Another outfit post. :) This is what I wore to Hong Kong during our third stay. This is when we went to Disneyland. Hooray! :)
One thing I love about going out of the country is that I can wear clothes that are not common in the Philippines. Two examples are these leather jacket and boots. Since we are a tropical country and it's often hot, we would rather wear slippers and sleeve-less tank tops. Here in Hong Kong, I can dress up very differently without people thinking that I am weird! It's my time to experiment. :)
The people in Hong Kong were staring at my outfit. I think it's because of my top. When I was shopping there, I haven't seen a single outfit similar to my top. It seems like this fringe detailing is new to them. That's why I became a head-turner for a day. LOL, just kidding.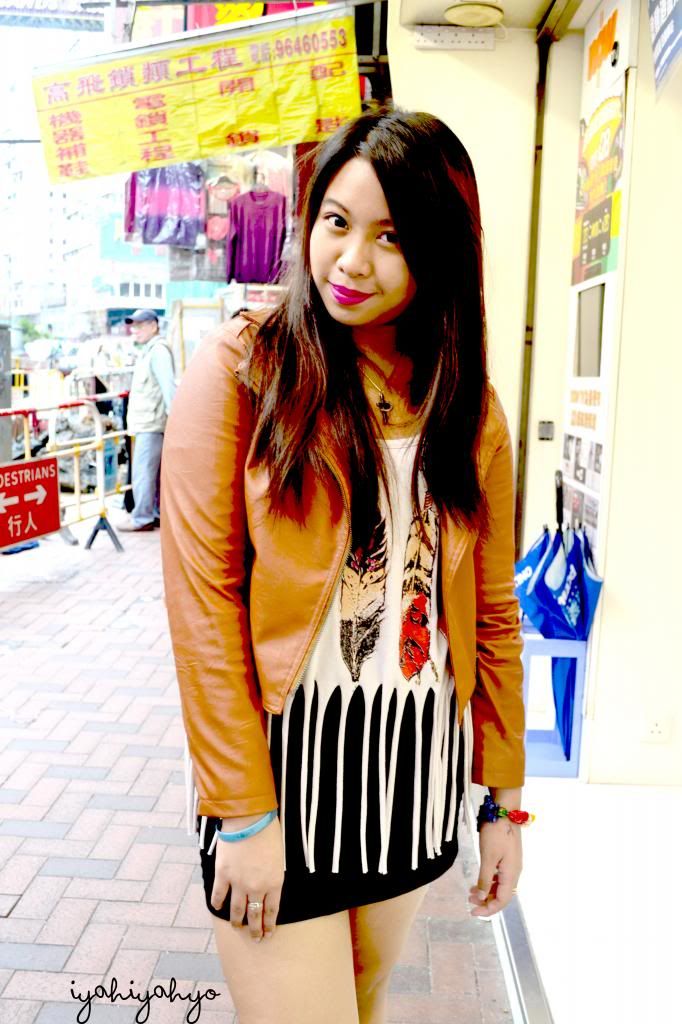 My mom said that it's cold during this time, so I brought my jacket. When she said it was cold, she wasn't really kidding! It felt like there's air condition outside! Their climate is one of the things I really miss there.
OUTFIT DETAILS:
Fringe Top: Next Jeans
Bandage Skirt: Forever 21
What's up with the title?
When I arrived in Hong Kong, I actually felt happy and sad at the same time. Because Jason (my boyfriend who passed away) was supposed to be a part of this trip. I really wish he was with us during this wonderful experience, most especially, being in Disneyland with him is one of my greatest dreams.
Oh well, enough of me being emo! Haha. So, what do you think of my outfit?
Comment what you think below! :)