Hi everyone! As you may all know (If you read my previous blog posts) I went to Hong Kong. I just wanted to share to you what are my finds there, since Hong Kong is well known as a shopping country. :)
I hope you don't think I'm bragging about my things, I'm just sharing my first haul since I got attached to this blog already and to my readers. <3
Jewelry box! So cute and unique, right?
By the way, I'm planning to have an online shop soon, and I want to sell these kind of items. Would you buy this jewelry boxes if I do continue this plan? :)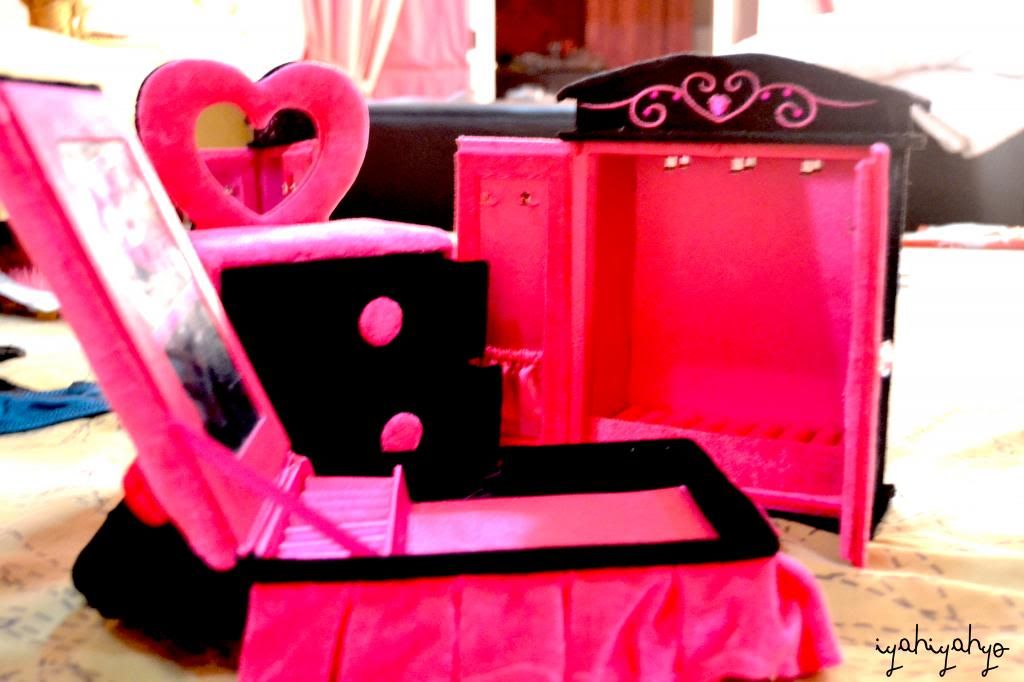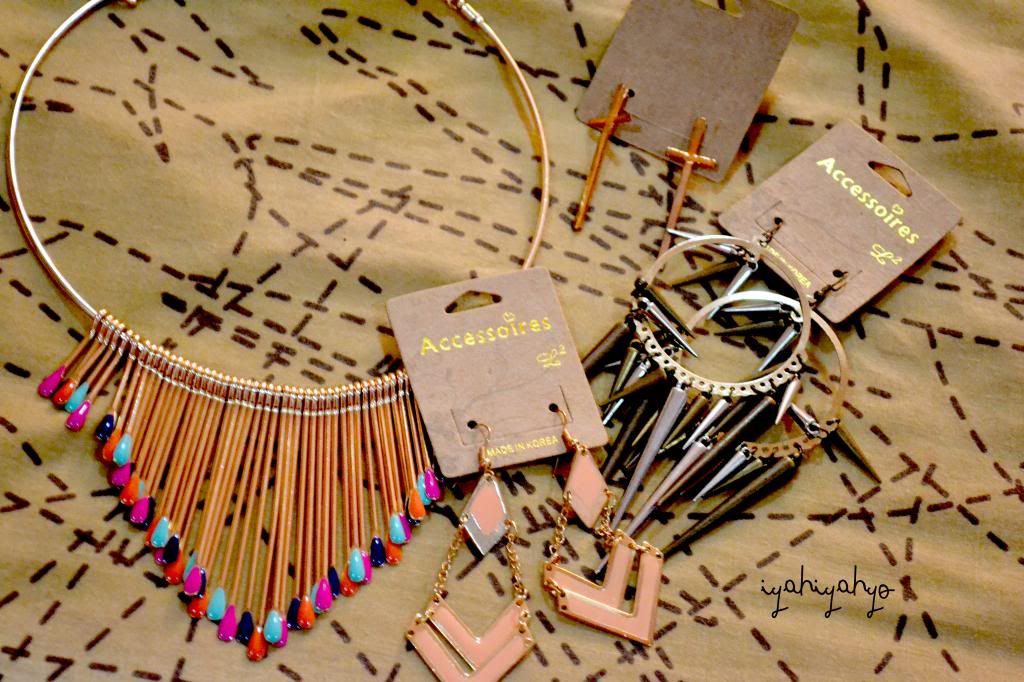 Accessories! I seldom buy expensive jewelry because I find accessories much fashionable plus, they're affordable! It completes a whole outfit in just a snap. ;)
Guess what these are? They are flash drives! I love HK, because you really find unique items. I only kept one flash drive for myself, the rest are my pasalubong for my loved ones. :)
(How about these flash drives? Would you buy if I sell? If many respondents will answer yes, then I might continue this plan soon.)
Okay, this may look too personal to blog about but I can't resist these cute underwear. LOL. Sorry boys! :)
How adorable are these shining, shimmering, splendid shoes? I got the wedge from H&M (I hope they'll have a branch soon here in Manila, oh please!!!) and the loafers in Mongkok.
Finally, I have new films for my Polaroid. I heard the Polaroid films here in MNL costs 800php ++ (Correct me if I'm wrong :D) and I only got these in HK for 500php. Such a great deal! (Although still expensive *sigh*)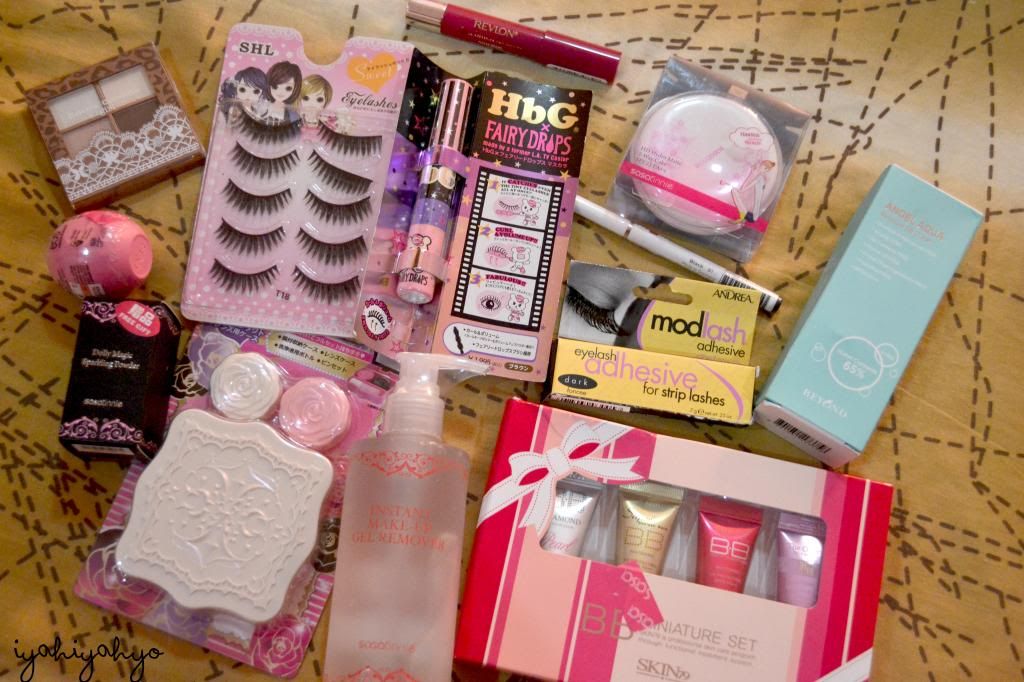 I got all these at Sasa! (Make up store in HK) It's my favorite place there! (Some of here are for pasalubong) Watch out for my reviews of some of the products soon! :D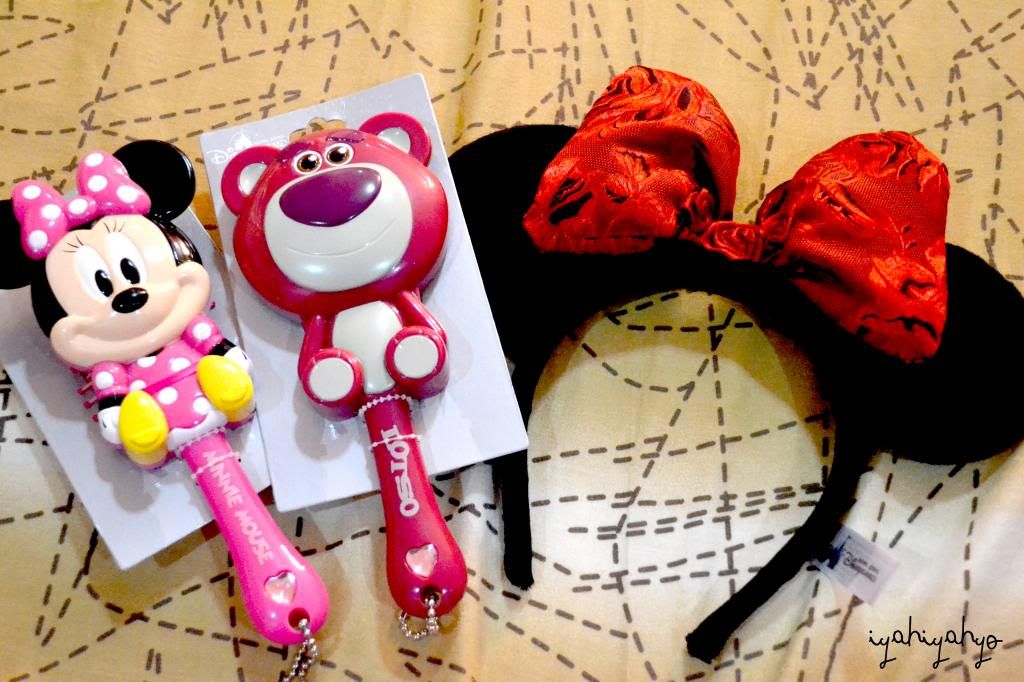 Here's what I bought from HK Disneyland. The souvenirs there are crazy expensive, so I didn't bother to shop there. Plus, I didn't had enough money left. LOL.
Aren't the hairbrushes so pretty? And it's unique. As you've noticed, I love looking for unique items especially when going out of the country, I look for items that I won't be finding here in the Philippines. ;) and the headband I bought just because it matches my outfit that day. Haha!
-----------------
And that's the end of my first haul! :) I'm actually afraid of posting hauls because people might think I'm bragging the things I have. I hope you don't think of it that way :) But as time goes by, I learned that doing hauls are normal for bloggers. :) and I'm still trying to fit in the blogging world :)
I hope you enjoyed! I hope you also answer my questions about the items I'm planning to sell. If would be a big help!
Have you been to HK? What are your unique finds? :)
Feel free to comment below if you have questions or if you just wanna share your thoughts! :)