Hello everyone! This is another outfit post, but this time it's a little bit different because this my 100th post. Yay! I decided to maximize the use of these cute shorts that Ate Novz sent me. If you're reading this, thank you again! :)
If you want to order from her, here is her Instagram account:
@bombomshoppe
So I decided to use these shorts with 4 different kinds of tops. This just proves how versatile Statement shorts can be! Before, I had trouble styling colorful shorts because I feel that I can only use plain tops like black or white with it, but now I realized how I can mix and match it with all sorts of blouses.
Here is my take on styling statement shorts. Hope you all enjoy!
1. Casual
This is the first look. It looks casual yet at the same time it's striking. Just because your shorts are colorful doesn't mean your top should look dull, right? (I hope I pulled off this one though. :P)
Oh and by the way, I didn't add on any accessories on the outfits because I was in a rush and I forgot to bring all of them in our office. :(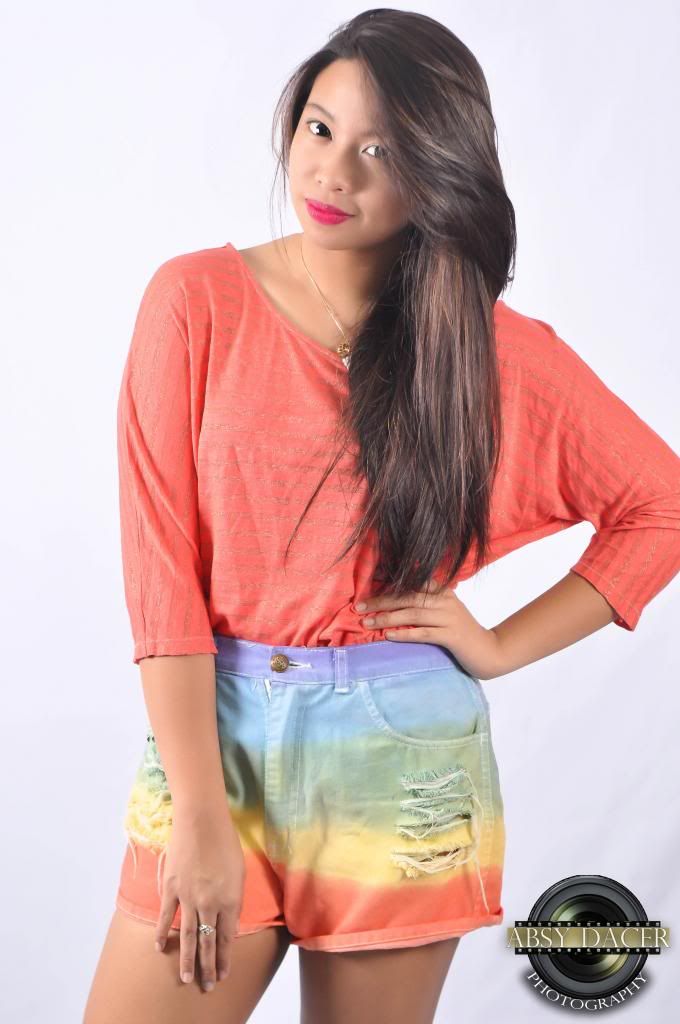 2. Edgy
A muscle tee is always a must have if you want to bring that edgy vibe to an outfit. I paired these shorts on a black muscle tee to neutralize it, thus bringing the attention back to the shorts.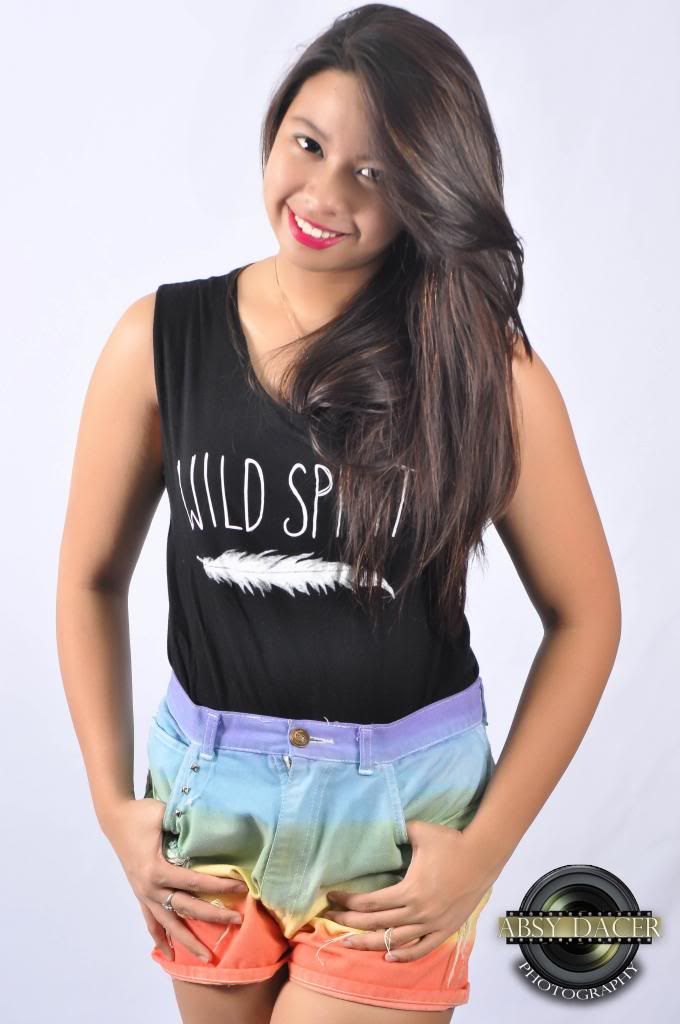 3. Preppy
For me, the best clothing to pull off a Preppy feel is a button down blouse. So I experimented once again and tried if it will go well with the shorts. What do you think? I think it looked fine. I also tied a knot at the ends to add a cowgirl feel as well.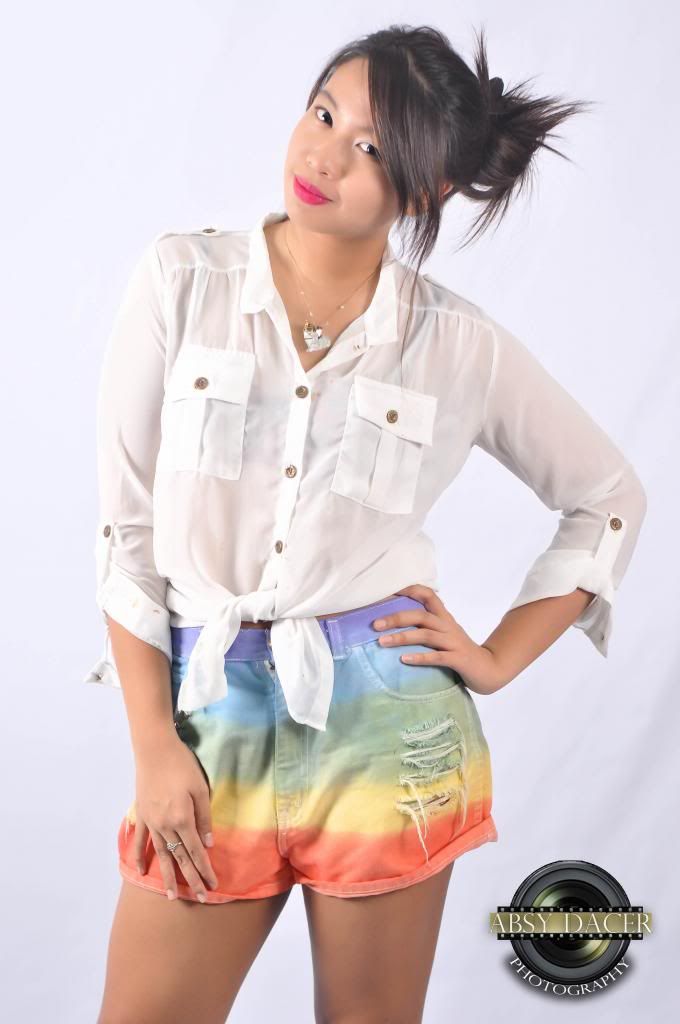 4. Laid Back
Last but not the least, I paired these shorts with an Aztec cropped top. Since the top and shorts have similar colors, I think it will go well together. This outfit has a relaxed feel to it so I think it can be categorized as laid back! Haha.
Forgive me for not having too much intelligence on Fashion, I am just doing this basically for fun. Haha!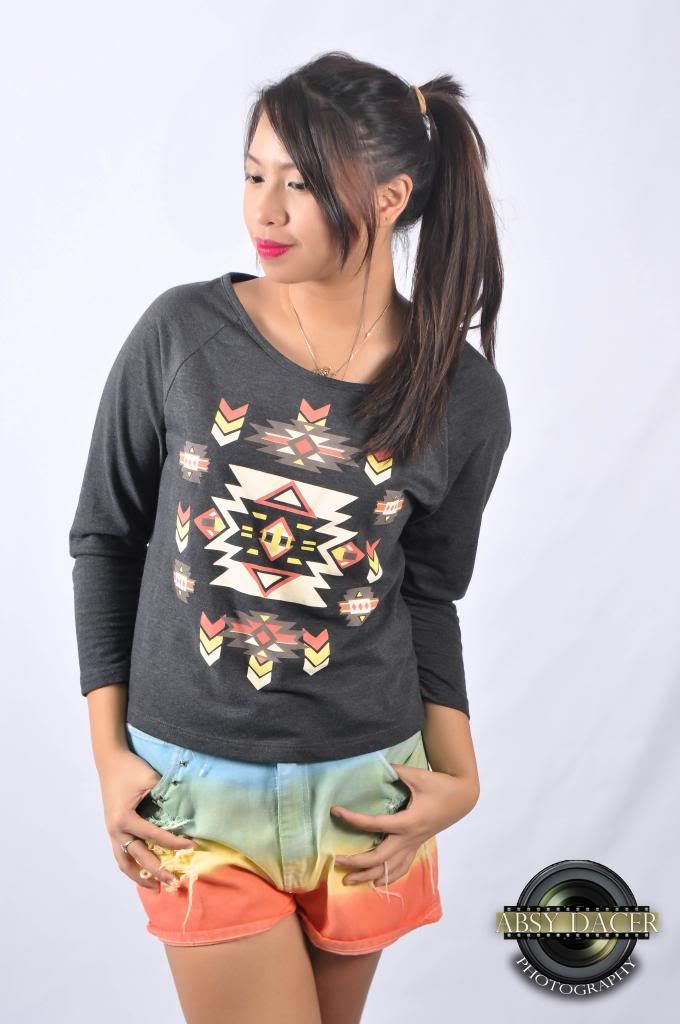 Anyway, I guess that's it. I hope you like the photos as much as I did. All thanks to my uncle, Tito Absy Dacer for giving me a photoshoot just for fun. <3
Thank you for reading! Comments are highly appreciated.
xx, Iyah