Hi guiseeeee! New outfit post again. Yay!
This has been in my drafts for about 4 days now. Since I'm killing time today because Zumba class starts in 4 hours, I'll finally have the ample time to post this. :D
So, anyway. This outfit is totally different from my usual style. I just got that vibe that I wanted to try something new and out of the ordinary. It's actually very striking. I didn't actually even know why I mixed up a neon top, striking leggings, denim vest, feathery necklace and studded sandals. It's a mix of everything. I would never imagined that it could actually match.
Nevertheless, I think it looked fine, I guess? What do you think? :D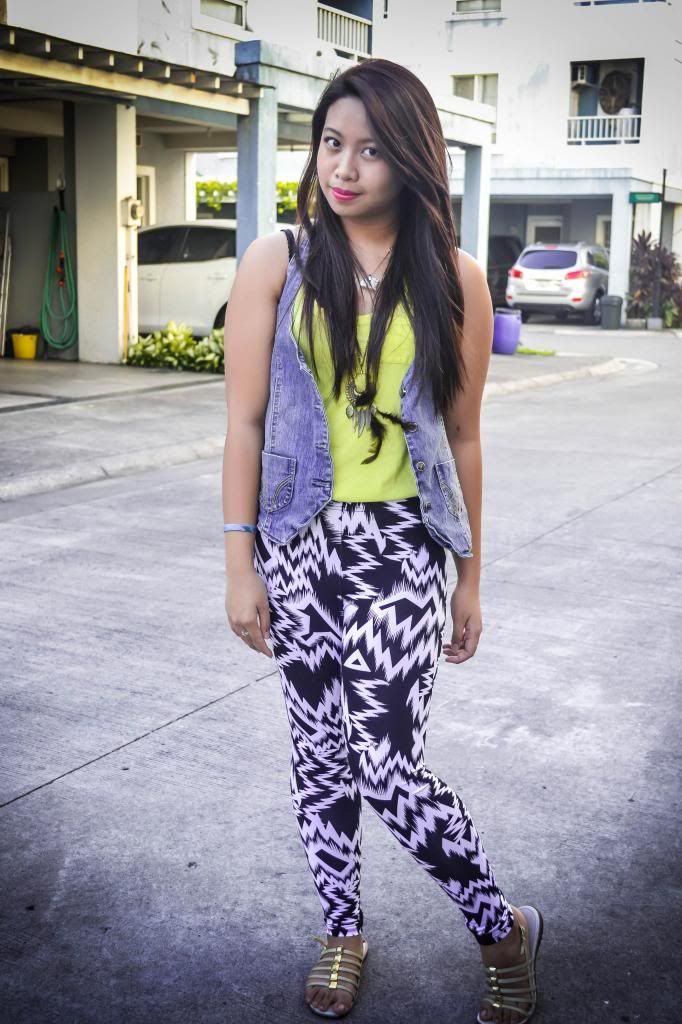 I may not know a lot about Fashion and I am not the right person to actually look up to it, but in my own opinion, Fashion is an expression of who you are. It's an art. Your body is the canvas and your clothes are the colors. You can be a black and white picture, or even a colorful rainbow scenery at some days. Don't be afraid to try out new things because you will never know if it's good if you don't try it at all. :)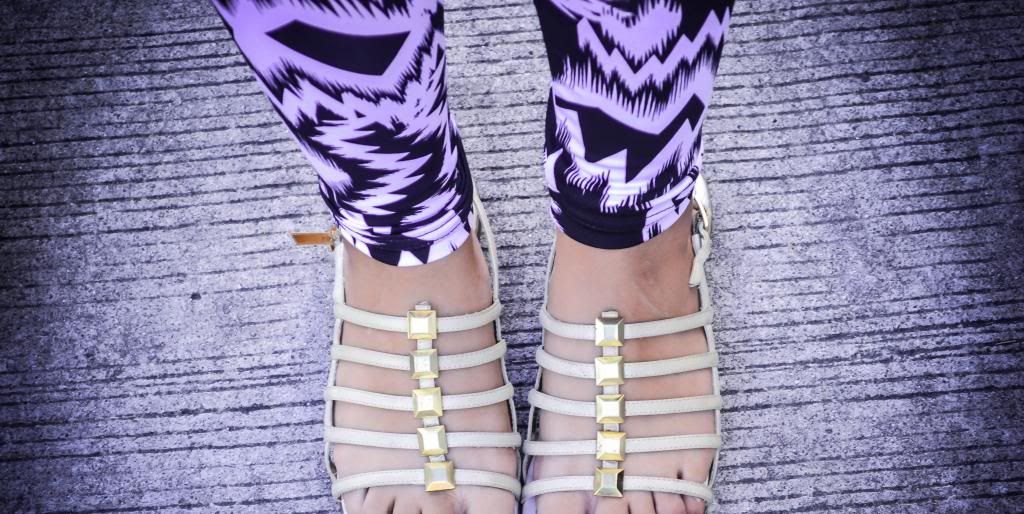 I don't know why I came up with such blog title, but I was just listening to Madilyn Bailey's cover of I Knew You Were Trouble by Taylor Swift while I was typing this blog post. :D
And I guess that's it guys. Hope you like my weird, or should I say, unique outfit. :P
Comment me your thoughts! :)
OUTFIT DETAILS:
| Top: Forever21 | Denim Vest: Next Jeans (Old - had this for about 5 years now!) | Leggings: Apartment 8 Clothing | Sandals: Borrowed from my mom :P |