Hi everyone! Here I am again sneaking another outfit post. I am so happy I am already getting updated with this blog. Hopefully this will continue for the whole summer! My blog is turning one year this May. I'm planning to host a giveaway soon but I'd probably do that on July instead after my birthday! :)
For the meantime, I hope you appreciate the photos my yaya took of me before leaving for Makati.
Emotera ang peg? =))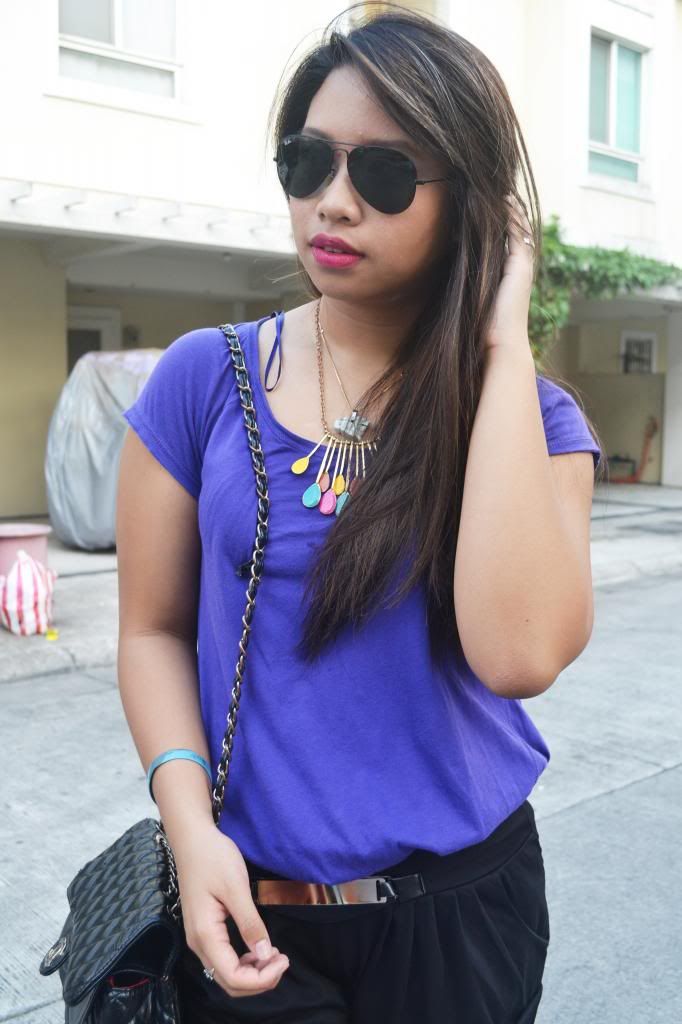 Please pardon me for the awkward poses. I just wanted to try out different ones :P
I'm pretty sure you've seen most of the clothes in this post. Yes, I do repeat clothes and I think there's nothing wrong with that. Plus, it's summer... which means NO ALLOWANCE. :( *cries*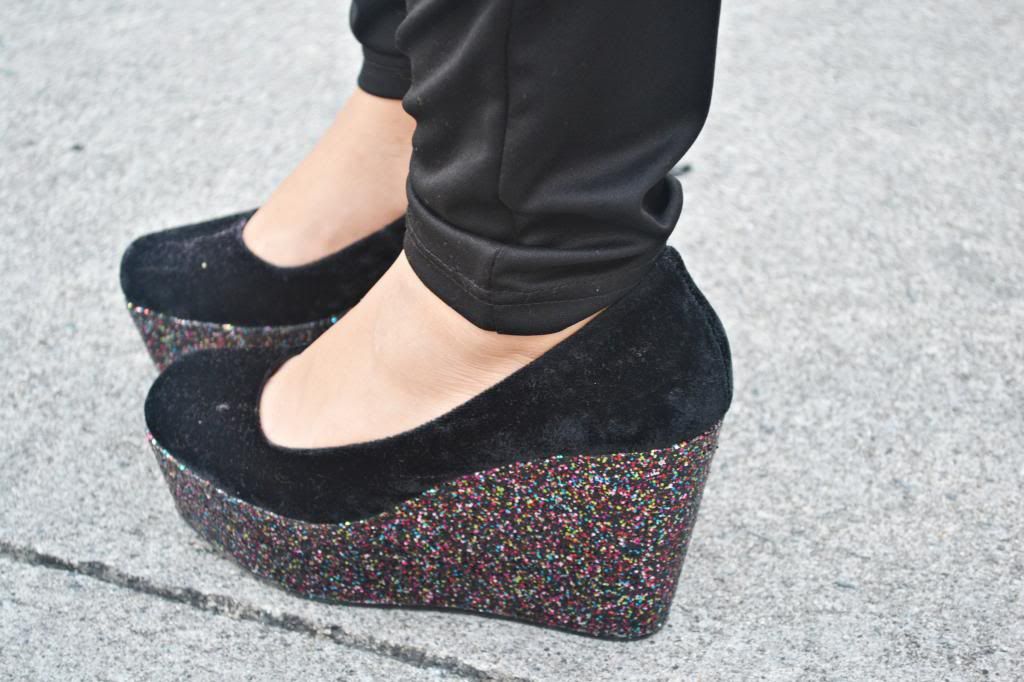 I just wanted to show you guys my new screen protector! I have always been a fan of glittery things. Notice the title? it's because of my shoes and phone! See what I did there? ;) HAHA
So I guess that's it, there's nothing much to this outfit really. I just needed something to post in here :P I hope you appreciate it though!
Oh, by the way, what do you think are some good items to give out on my Birthday slash Blogniversary giveaway? :P Comment me your thoughts. Would love to hear from you guys. :)
OUTFIT DETAILS:
Top: Mango | Pants: Robinson's Department Store | Bag: Chanel | Shades: Ray-ban | Wedge: Divided by H&M | Necklace: Bazaar